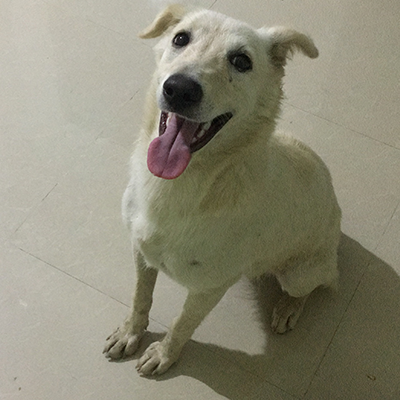 Sweety is a street dog. She was scared when I met her for the first time and used to give food from a distance keeping her fear in mind. And also she was alone with no company but later on, she found a good companion (a dog named as Ashok) and also started trusting humans.
I am currently feeding her and also taking care of her medication. As she is female and for her betterment, recently done with her sterilization. She is a lovely and friendly kid. She is up for adoption, feel free to contact.
Name: Sweety
Age: 1 Year / Gender: Female / Breed: Indian Mixed Breed
Sterilized: Yes/ Vaccinated: Yes (Sponsored by Ujjwala)
Friendly: Yes / Up for adoption: Yes
Are you taking care of this dog? : Yes
Location: Hyderabad
Currently I am taking care of her medication, food and adoption process.